Clean energy investments that go beyond profits
Nonprofits are mission-driven organizations working to solve some of the greatest challenges facing society. Investing in renewable energy can both align with, and help an organization achieve, its mission. As a commercial solar company serving non-profits, we have had the privilege to help a number of nonprofits realize the full potential of developing solar and storage.
Our knowledge and experience help turn your idea of going solar into an energy-generating, cost saving asset, either for direct ownership or through participation in power purchase agreements. This allows the non-profit to capitalize additional efforts in service to their mission.
Financing options that work for you
Our depth of experience and successful track record go hand in hand. We help non-profits navigate the complex financial markets, develop smart financing options that drive down cost and bring projects to life. We are a long-term partner on your project, and we can connect you to various funding opportunities.
Aligning your organization as a force for good
As a B Corp, we're committed to living our values every day and supporting members of our community who share this vision.
Benefits of solar for non-profits
There are many benefits to installing a solar panel system for nonprofit organizations:
Financial benefits
Solar can decrease the cost of operations for non-profits, leaving more funds to devote to their mission. The amount of savings a solar panel system can generate for an organization depends on many factors, including the size of the system, geographic location, and current and future electricity rates.
In addition to day-to-day financial benefits, solar also protects organizations from fluctuating electricity rates. Electricity prices have historically risen with inflation at around two to three percent per year nationally, and price increases can further change depending on the cost of fuel. Solar offers a fixed low price for electricity from a source (the sun) that offers zero future fuel cost. This provides the added benefit of making it easier to project operating costs into future years.
Social & economic benefits
The adoption of solar energy reduces the U.S. economy's reliance on foreign energy, and also contributes to your local economy by creating jobs. According to a report from the Department of Energy, the solar industry employs more people in the United States than the oil, gas, and coal industries combined.
Environmental benefits
Installing solar decreases your organization's overall carbon footprint, because carbon dioxide emissions typically generated by using coal or natural gas-based electricity from the grid would be replaced with renewable energy. Solar power is emissions-free, and the increasing adoption of solar, along with other renewable energy technologies, decreases the overall emissions that buildings generate over time.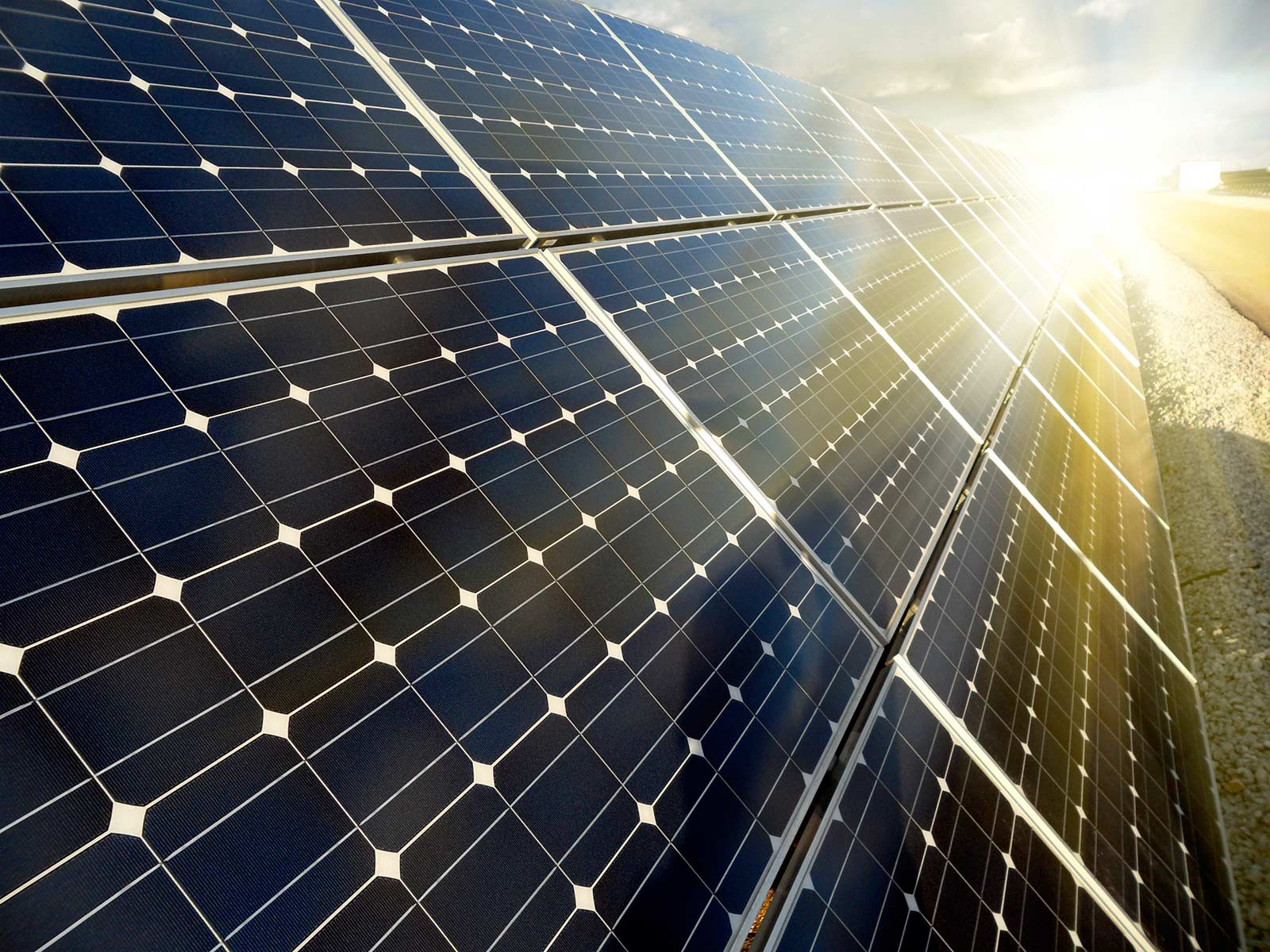 We'd love to hear from you.