Grenier brings a wealth of human-centered people experience to managing the quickly-growing team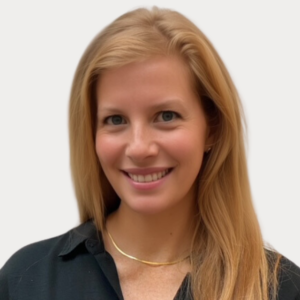 Burlington, VT — Encore Renewable Energy, a leading full-service community and utility-scale renewable energy development company, announced Emilie Grenier as the new VP of People & Talent. Emilie brings a wealth of experience and a passion for building exceptional and inclusive teams. With a diverse background that spans the tech world and the nonprofit sector, Emilie is dedicated to fostering a culture of innovation, inclusivity, and growth across the company.
Prior to joining Encore, Emilie made an impact in both the clean energy and tech sectors, including tenure at Calendly, the Vermont Energy Investment Corporation (VEIC), and several other high-growth software companies. At Encore she'll guide the company's growing workforce, leading with a balanced approach of human centered and pragmatic, bottom line solutions.
"I am thrilled to join Encore at this critical moment in the clean energy transition," Emilie said. "As an industry leader in community and utility-scale renewable energy, Encore is uniquely positioned for this once-in-a-generation moment. I am honored to play a part in growing this great team, carrying Encore's incredible culture forward, all while preserving the values on which the company was built."
With her extensive experience in talent acquisition, employee development, and organizational culture, Emilie is poised to ensure that Encore Renewable Energy attracts, nurtures, and retains bright and diverse talent. She firmly believes that a strong team is the cornerstone of any successful enterprise and is committed to empowering employees to drive innovation and sustainability forward.
"Our team is our greatest asset and Emilie's dedication to people and talent management, combined with her background in clean energy, makes her an invaluable addition to lead our continued growth as a company," said Encore founder and co-CEO, Chad Farrell. "The solar industry is poised for exponential growth, and Emilie will play an instrumental role in the growth and expansion of our talented team to accelerate the clean energy transition."